Current date/time is Sun Oct 02, 2022 9:39 am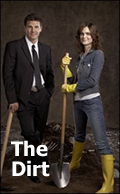 ABY Goodbye from Lindsey Patten on Vimeo.
Hello Everyone,


Please check out this link in the Message from the Mod thread for more details about The ABY closure! Dear ABY Members.

The board will be shut down on Thursday morning around 9am EST.

Also, check out the Non Bones Topics section for threads about the closure.


Goodbye,
willgirl
Forum

Topics
Posts

Last Posts
In total there are 2 users online :: 0 Registered, 0 Hidden and 2 Guests
Most users ever online was 425 on Wed Oct 13, 2010 3:45 am

Registered Users: None


Legend : [Administrator ] [ Moderator ]
Our users have posted a total of 627783 messages
We have 1065 registered users
The newest registered user is X-rayLady
New posts
No new posts
Forum is locked